• Cleaning • Cooking • Hacks • HomeAndKitchen • Towels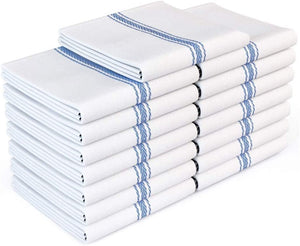 There are three types of people in this world. There are those who hang their dish towels across the handle of their oven or refrigerator. Then, there are those who have a specially installed hook for hanging up the dish towel, or those who (gasp!) leave it laying on the kitchen counter, table or chairs. Whichever type of kitchen towel user you are, you still need the best dish towels for your home. If you haven't replaced your kitchen towels in a while, it's time. Think about how many times a day you come into contact with your dish towel....
---
• Cooking • Hacks • HomeAndKitchen • KitchenHacks • Kitchenware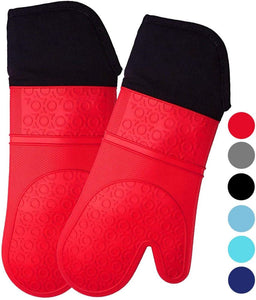 According to the American Burn Association, approximately 486,000 Americans sustain a burn injury that requires treatment each year. That means about every minute there's such an injury in the USA, and most of these burns are associated with either eating or cooking. Of course, safe practices in the kitchen can go a long way to preventing injuries of all types, including burns. And, one of the best ways to ensure your hands, wrists and arms stay safely away from the heat is to wear oven mitts or use pot holders. Oven mitts offer a barrier of protection between your skin...