• BasilPlant • Food • Gardening • HomeCooking • Pesto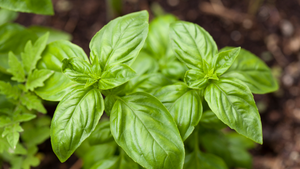 This year I'm having a hard time keeping up with my basil plant. It has never looked basil better- the leaves are the perfect size, they have that gorgeous bright green color, and the flavor is insanely fresh. The last thing I would want is my basil going to waste. Since summer is (sadly) winding down, I've been trying to make the most out of my summer basil plant. However, I know I won't be able to use all of it, so preserving fresh basil leaves is on my list of things to do before summer is over. By preserving it,...
---
• Food • HowToMakeSourdoughBread • Recipes • SourdoughBread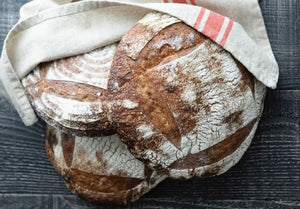 We spoke to the experts at Miele to find out how to make the perfect sourdough bread during the lockdown. Fill your home with the incredible smell of fresh bread with this simple sourdough recipe, using active starter and your flour of choice – wholemeal, rye or spelt. Serve with eggs and avocado for a nutritious breakfast or cheese and marmite for a tasty savoury lunchtime indulgence. Ingredients 400g strong white bread flour 100g wholemeal, rye or spelt flour 360ml tepid water 100g active starter (see our guide below on how to make this) 10g salt Method 1. In a...
---
• Bread • Breakfast • CreamCheese • Food • PlainBagels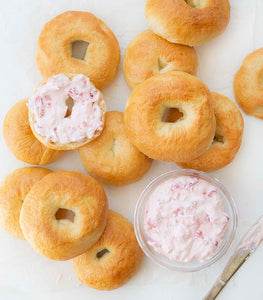 Plain Bagels are a staple for breakfasts and have evolved to be topped with everything from cream cheese to your favorite pizza toppings! But, you don't have to settle for the prepackaged or frozen bagels from the supermarket. Make your own plain bagels to serve and enjoy how and when you want. If you love great breakfast options, try my Lemon Cream Cheese Coffee Cake.  Plain Bagel Bagels have been around for centuries and are still popular, even after the New York Times described them as "an unsweetened donut with rigor Morris" back in 1960. Bagels are not going anywhere,...
---
• Baking • Bread • Breakfast • EverythingBagel • Food
This Everything Bagel takes a plain bagel and tops it with a blend of poppy seeds, sesame seeds, onion flakes, garlic powder, and sea salt. If you prefer to start off with a milder flavor, try my Plain Bagels! Or, (and these are my favorite) try my Salt Bagels! Everything Bagel Bagels have been around for centuries but the Everything Bagel is a fairly recent addition to the many kinds of bagels out there. The Everything Bagel was actually 'invented' around 1980 when David Gussin swept a bunch of excess bagel toppings out of an oven and thought to put...
---
• Baking • Bread • Breakfast • Food • SaltBagels
 A Salt Bagel is a perfectly dense and chewy bagel topped with just the right amount of sea salt that just happens to make the perfect base for a sandwich. If you love a salted bagel, you should try my Homemade Pretzel Bites! Salt Bagel You may be wondering, "Why a salt bagel? Does anyone really need a recipe for this?" I am confident that yes, yes you do. Salt bagels are boiled and then baked with added sea salt on top, salt bagels are so delicious. (If it already seems too much for you, feel free to try my...